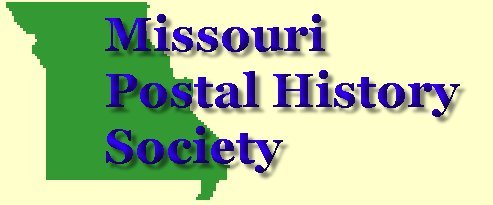 The Missouri Postal History Society held an organizational meeting at the St. Louis Stamp Expo in March, 1999. There are presently about 35 members in the Society.
"The purpose of the Missouri Postal History Society is to gather, study, preserve and disseminate infromation regarding the postal history of the state of Missouri from the pre-territoial era to the present."
At present, the newsletter is expected is being published quarterly. The next semi-annual meeting will be at St Louis Stamp Expo on 29 March 2020 at which time there will be a joint meeting with the Illinois Postal History Society.
Write for the Gazette
Manuscripts should be emailed to the Secretary of the society at the address at bottom of this page. Pictures should be separate files so that they may be altered in size to fit space. If you do not have email; send snail-mail to the address on the Gazette envelope.
---
Contact the Webmaster with suggestions.
---